InnoSÜD: Four Universities, One Association
Point of Contact for Companies, Politics and Society
The goal of the InnoSÜD university association is to enable sustainable dialogue between science, industry and society, applying innovative transfer formats.
As part of the federal-state initiative 'Innovative University of Applied Sciences' Biberach and Neu-Ulm Universities of Applied Sciences, Ulm University of Technology, Ulm University and the TriCAT company have joined forces within the association. Together, they are creating a dynamic innovation system that will (in the short term) position the Donau-Iller-Riss area as a link between the metropolitan regions of Stuttgart and Munich among Europe's most competitive and innovative regions.
The focus is on the topics health & biotechnology, transformation management, energy and mobility since these are very important for the region. The German Federal Ministry of Education and Research is funding the project for five years.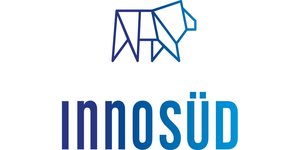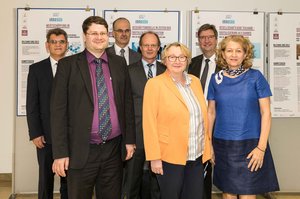 When it comes to InnoSÜD's health and biotechnology approaches, scientists are working on finding solutions for future-oriented health and care programmes, environmental technologies, renewable energy and resource efficiency issues.
At the interface of these areas, the Biberach University of Applied Sciences, in partnership with Ulm University, researches innovations in pharmaceutical and industrial biotechnology. The two partner universities offer ideal conditions for bringing the transfer of new products and procedures into practice. State-of-the-art laboratories including a scaling lab are available.
As a member of the BioPharma Cluster South Germany, the two cooperating universities are embedded in a coalition of biopharmaceutical companies and regional municipal partners.
For the subject area health & biotechnology, there are currently six projects in place focusing on:
Transformation Management
Transformation management enables companies and organisations to successfully manage ever-changing environments. One focus is on breaking up the functional division of labour along the value chain of companies to get the most out of potential innovation.
The universities of applied sciences in the German cities of Biberach and Neu-Ulm cover key areas in terms of corporate structures. From business models to training and further education of employees to production, logistics, sales and marketing.
Digitization, resource management or demographic changes and their effects are current challenges that the two universities are dealing with under the responsibility of Neu-Ulm University of Applied Sciences.