Comprehensive Cancer Center Ulm | Tumorzentrum Alb–Allgäu–Bodensee
Under the name Comprehensive Cancer Centre Ulm (CCCU), the oncology experts at the university hospital and the university's medical research institutes work together to provide the best possible interdisciplinary care for cancer patients.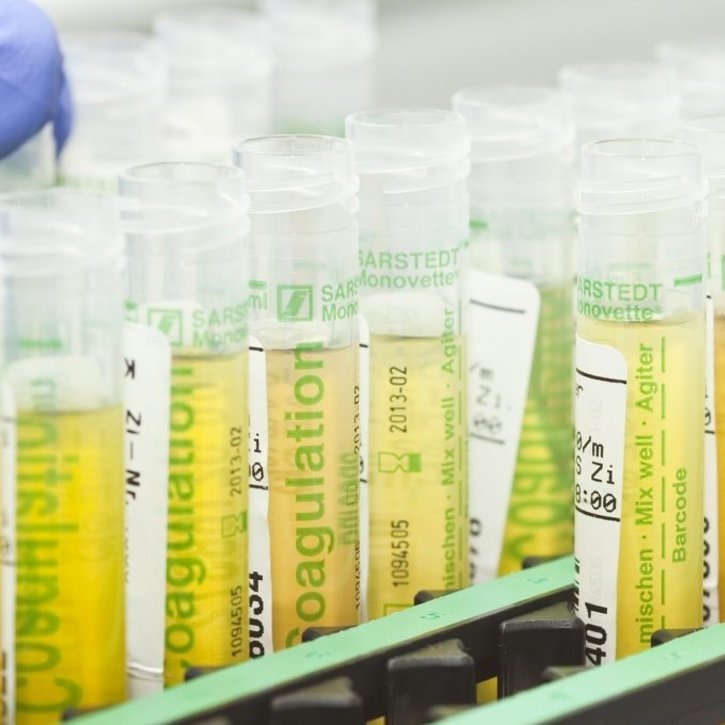 The CCCU's primary goals are excellent research, patient care and continuing education in oncology. The CCCU offers its patients the latest research results regarding oncological treatment as well as exceptional care. In addition, patients can participate in clinical trials, promoting further research in preventive and therapeutic approaches to fighting cancer.
The CCCU's stated goal is to make progress in regard to cancer treatment. In partnership with the medical faculty of Ulm University, the CCCU supports basic research and translational research in the field of oncology.
Under the umbrella of the CCCU, several fundamental and translational research networks have come together. The Biobank of the CCCU forms the basis for translational research, providing working groups access to human tissue samples. Clinical research is a further important pillar of the CCCU. Clinical trials are introducing new drugs, developing current therapy standards and testing diagnostic and therapeutic procedures for quality.