First-Class Research and Work Environment
The BioPharma Cluster South Germany optimally utilises synergies between science and industry.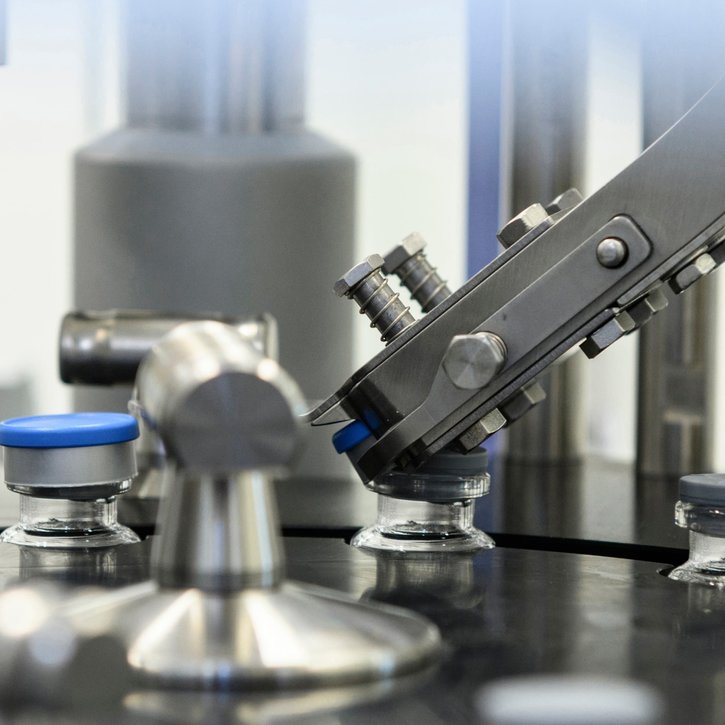 Close partnerships and collaborations between companies and research institutes make a decisive contribution to the biopharmaceutical industry's development. Leading global companies such as Boehringer Ingelheim, Rentschler Biopharma, Sartorius Stedim Cellca, Teva and Vetter work and research here as well as innovative small and medium-sized companies with excellent growth potential.
Specialists and apprentices alike shape the future successfully. Diverse career opportunities can be found for ambitious talents in an established, regionally compact research and development landscape. Be a part of this success and decisively shape the future of biotechnology!
Ground-Breaking Products and Research Projects
Continuous investments in the research and development of innovative drugs and therapeutic approaches characterise the BioPharma Cluster South Germany as a worldwide, leading biotech hub.
A diabetes drug developed by Boehringer Ingelheim was awarded the 2018 Galenus International Prize for "Best Pharmaceutical Product". The prize is the most prestigious award in the field of pharmaceutical innovation and honours outstanding achievements in pharmaceutical research and development.
In partnership with Boehringer Ingelheim, an international research team analyses speech patterns for the early detection of mental illness in children and adolescents. With the help of artificial intelligence and computer models, the researchers want to detect early signs of mental disorders such as schizophrenia.
The self-learning software of Brainomix, a medical technology start-up and partner of Boehringer Ingelheim, helps doctors ensure optimal treatment for stroke patients. The type and extent of brain damage are assessed quickly, followed by determining the appropriate therapy. Further information can be found at www.angels-initiative.com and in the Boehringer Ingelheim corporate report.
Working in a Promising Work Environment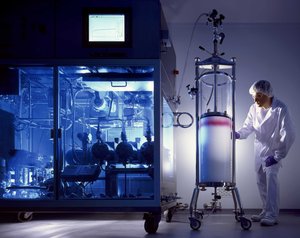 The cluster's global leaders such as Boehringer Ingelheim, Rentschler Biopharma, Sartorius Stedim Cellca, Teva and Vetter have been awarded top employer several times. The BioPharma Cluster promotes an attractive work environment, promoting an open corporate culture and numerous employee benefits. Professionals and apprentices are offered excellent career opportunities and a stable work-life balance.
International, Cosmopolitan, Attractive
The BioPharma Cluster South Germany provides international specialists an established welcoming culture that offers newcomers orientation and support from day one.
The BioPharma Cluster South Germany is home to numerous international companies, while renowned universities and colleges attract talents from all over the world. The region is characterised by a cosmopolitan atmosphere that promotes innovation and offers career opportunities to professionals and trainees alike.
International Specialists – a Win for the BioPharma Cluster
The Ulm/Upper Swabia Welcome Centre at the Ulm Chamber of Commerce, which has been successful since its establishment in 2014, supports international specialists and their families in getting successfully started and settled in when moving to the region. Numerous packages offer perspectives and initial guidance for newcomers. Personal consultations, workshops, a corporate network and an international club make it easier to get started.
Specialists benefit from the BioPharma Cluster's international focus. Boehringer Ingelheim alone employs people from more than 78 different nations.
Various regional offerings such as events in the city of Ulm and the Adult Education Centre in the area, as well as offerings from the Ulm Family Education Centre complement the range of services for international specialists.
The Chamber of Commerce's welcome brochure (German, English, Spanish) informs international experts about the most important questions for ideal access to the region.