13.09.2019
Successful in the World University Ranking
Ulm University: Among top 150 universities worldwide and Germany's top 15.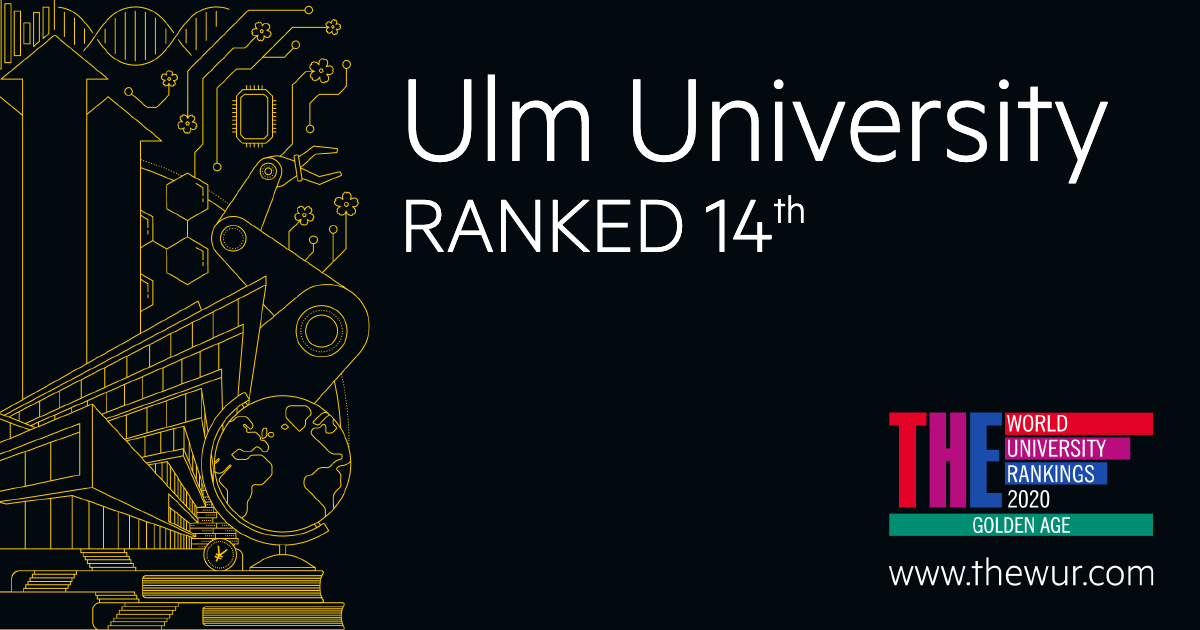 Ulm University scores impressively in the recently published THE World University Ranking 2020: In a global comparison of almost 1400 universities, Ulm University ranks on place 141 and thus belongs to the 15 best universities in Germany. With a remarkable 12th place in the nationwide ranking, Ulm University leaves numerous larger and older universities behind – including the Universities of Stuttgart, Constance and Cologne as well as the Karlsruhe Institute of Technology (KIT) and the TU Berlin. Compared to the last THE World University Ranking, Ulm University improved its position by eight places.
In its annual THE World University Ranking, British magazine Times Higher Education (THE) compares the performances of around 1400 universities from 92 countries. According to the magazine, this is the world's largest and most comprehensive university ranking. It assesses universities across their core missions: research, teaching, knowledge transfer and international outlook. To this end, THE surveyed scientists to enquire about the reputation of the participating universities in research and teaching. Furthermore, various performance indicators provided by the universities were evaluated – from third-party funding to the number of publications to the degree of internationalisation. Ulm University scores particularly well in the area of citations: Scientific work coming from Ulm is exceedingly often quoted by colleagues. The University also fares well when it comes to third-party funding from industry.
At the top of the World University Ranking 2020 are British and US universities, led by the University of Oxford. Best German university is Ludwig Maximilian University of Munich, ranked 32nd worldwide.
Ulm University is rated highly in other THE rankings as well: The Golden Age Ranking awarded it a respectable 16th place on a global scale and third place in Germany. This ranking looks at universities founded in the period beginning with the end of the Second World War until the end of the 1960s. Before Ulm University's 50th anniversary, the THE Young University Ranking regarded it as best young university in Germany.