05.12.2021
Vetter Wins Frost & Sullivan's 2021 Global Customer Value Leadership Award
German CDMO Vetter receives award for providing high customer value in the fill & finish market.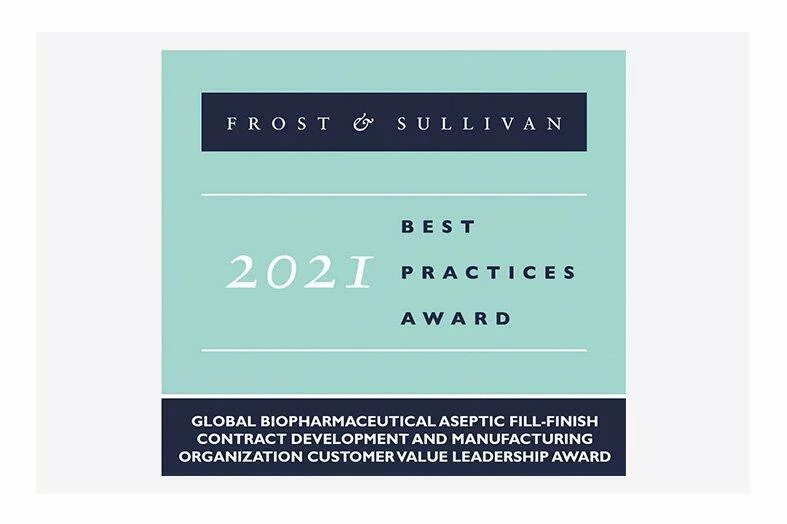 The globally leading CDMO Vetter was awarded the Frost & Sullivan's 2021 Global Customer Value Leadership Award in the aseptic fill & finish market for providing high-value to customers.

In explaining its decision, Frost & Sullivan's Industry Expert Surbhi Gupta said, "Vetter is renowned for its quality, innovation and loyalty as a strategic partner for pharmaceutical and biotech clients. The company offers end-to-end development and manufacturing services for variable batch sizes and drug-delivery systems, backed by flexible, scalable, and reproducible processes. Thus, we believe Vetter to be a well-qualified recipient of this award."
High customer value
The award, presented annually by the prestigious international growth and consulting firm focuses on both business and customer impact and takes into account the current situation as well as trends in the market. Vetter was recognized for providing high customer value, in particular, our best practices in collaboration with global customers. The committee further acknowledged the family-owned company for the significant role it plays in the success of its clients by providing crucial support from the early development phase of drugs through regulatory approval and market supply worldwide.
Managing Director Peter Soelkner was delighted to hear of the decision. "We always make our best efforts to provide customers with state-of-the-art services that help them improve the quality of life for patients worldwide. Our contributions to those mutual partnerships are intended to help secure their success in the global marketplace."
Managing Director Thomas Otto emphasized: "This recognition by Frost & Sullivan, one of the most prestigious international consulting firms, represents an impressive achievement. However, we do not view the award as an end in itself. Rather, it is a justification of our business model of resolute customer orientation and further acts as motivation for our ongoing company development."
Resource
Vetter (2021, December 2): Vetter Wins Frost & Sullivan's 2021 Global Customer Value Leadership Award [Press release].