22.11.2021
Sartorius Opens Cell Culture Technology Center in Ulm
Sartorius Stedim Cellca celebrated the opening of its its laboratory and office complex at Science Park III.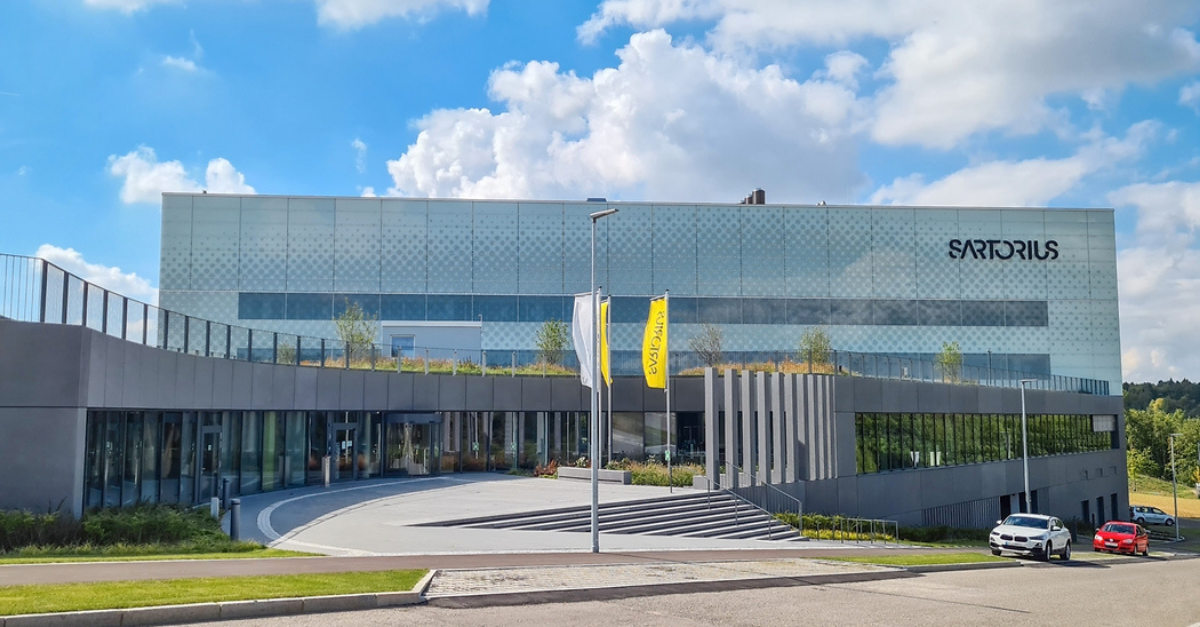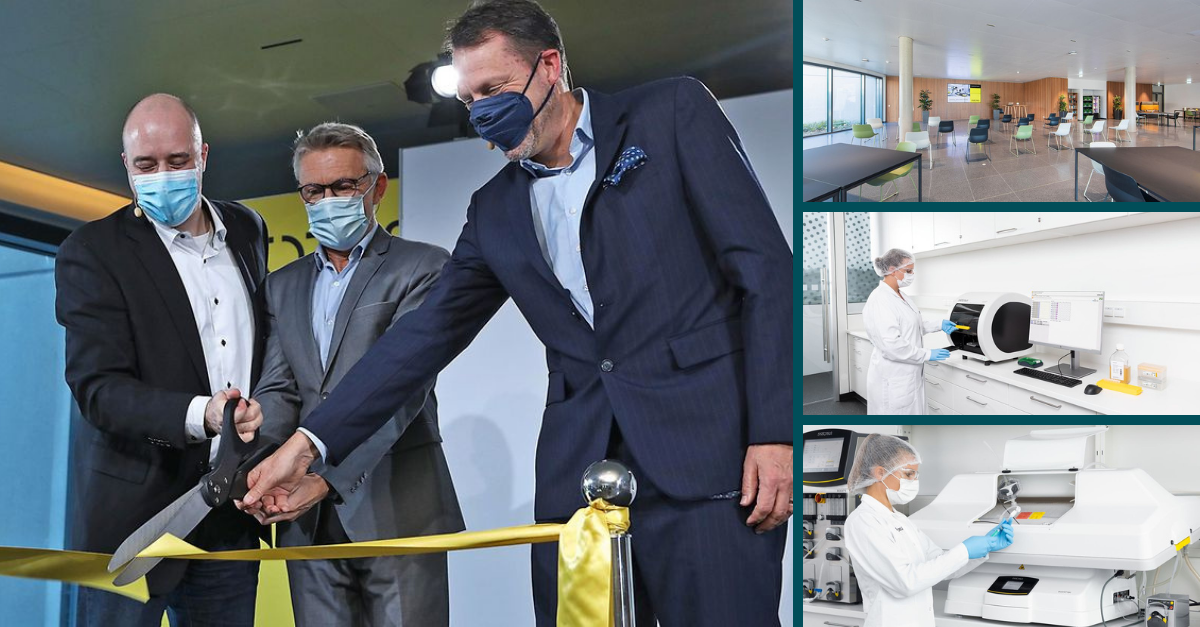 Sartorius Stedim Cellca officially celebrated the opening of its new laboratory and office complex in the scientific hub of Ulm. The site already started operations in 2020. The Mayor of Ulm, Gunter Czisch, and the President of the University of Ulm, Prof. Michael Weber, joined the opening ceremony that was held virtually due to the pandemic.
The Cell Culture Technology Center is located at Science Park III, a major hub for cutting–edge research and scientific discovery near many of Germany's top universities and research institutes. The location offers the advantages of an excellent research environment.

Leading partner of life science research and the biopharma industry
The new advanced facility in Ulm covers 6,000 square meters and features g special laboratories designed to develop cell lines and protein production processes and optimize cell culture media. Proteins produced by living cells under controlled conditions are used in the development and production of advanced medicines and vaccines.
Sartorius' Ulm site plays a pivotal role in the company's cell line development services. Thanks to the expanded Ulm site, Sartorius now has greater capabilities to offer high-performing stable production cell lines, which are essential for the successful manufacturing of biopharmaceuticals/advanced medicines and vaccines.

Guided virtual tour of Sartorius site in Ulm
"Our Cell Culture Technology Center enables us to support manufacturers of biopharmaceuticals even more efficiently so that innovative medicines reach patients faster while helping us to drive growth in a key market of tomorrow. For this reason, we will be looking to recruit new employees in the future as well," said Hugo de Wit, Head of Cell Culture Technologies at Sartorius and Managing Director of the company's Ulm site.

Rapid growth in a key market of tomorrow
The life science group Sartorius has been growing rapidly with substantial double-digit increases in sales and earnings. The company is expected to continue on the growth track in the upcoming years.
To support this growth and address the high demand, the life science company is investing in the global expansion of its production capacities at several company sites in America, Europe and Asia.
In 2021, Sartorius has been investing around €400 million worldwide. With the new Ulm-based Cell Line Technology Center, the company significantly expands the capacities for its profitable business with manufacturers of active biopharmaceutical ingredients/medicines. Sartorius has invested around 30 million euros in the company's Ulm site.
"In the first nine months of the year, high demand for innovative technologies for efficient development and production of biopharmaceuticals has led to the expected very dynamic development of our business. We are optimistic about the further development of our business, are driving our extensive capacity expansion and recruitment programs full steam ahead", said Joachim Kreuzburg, Chairman of the Board of Directors and CEO.

Extending the workforce
In 2015, Sartorius – through its subgroup Sartorius Stedim Biotech – acquired the Germany-based company Cellca and established Sartorius Stedim Cellca as a centre of excellence for cell line and process development within the life science group.
At the Cell Culture Technology Center in Ulm are currently working 120 people. Sartorius Stedim Cellca is seeking additional highly qualified staff offering more than a dozen job positions in Ulm, for example in the fields of bioinformatics, computational biology or cell line development. Worldwide, there are 1,300 open positions for ambitious people in the Sartorius group.
Resources (sf)
Sartorius (2021, November 18): Sartorius Opens Cell Culture Technology Center in the Scientific Hub of Ulm, Germany [Press release].

Sartorius (2021, October 21): Sartorius grows dynamically and profitably - substantial double-digit increases in sales and earnings [Press release].

Sartorius (2021): Capacity Expansions: Demand for Sartorius Products is Growing Rapidly.