25.03.2021
Boehringer Ingelheim sees positive business momentum in 2020
With a sales growth of 3% and the highest R&D investment in the company's history, 2020 was a good year for Boehringer Ingelheim despite impact of COVID-19.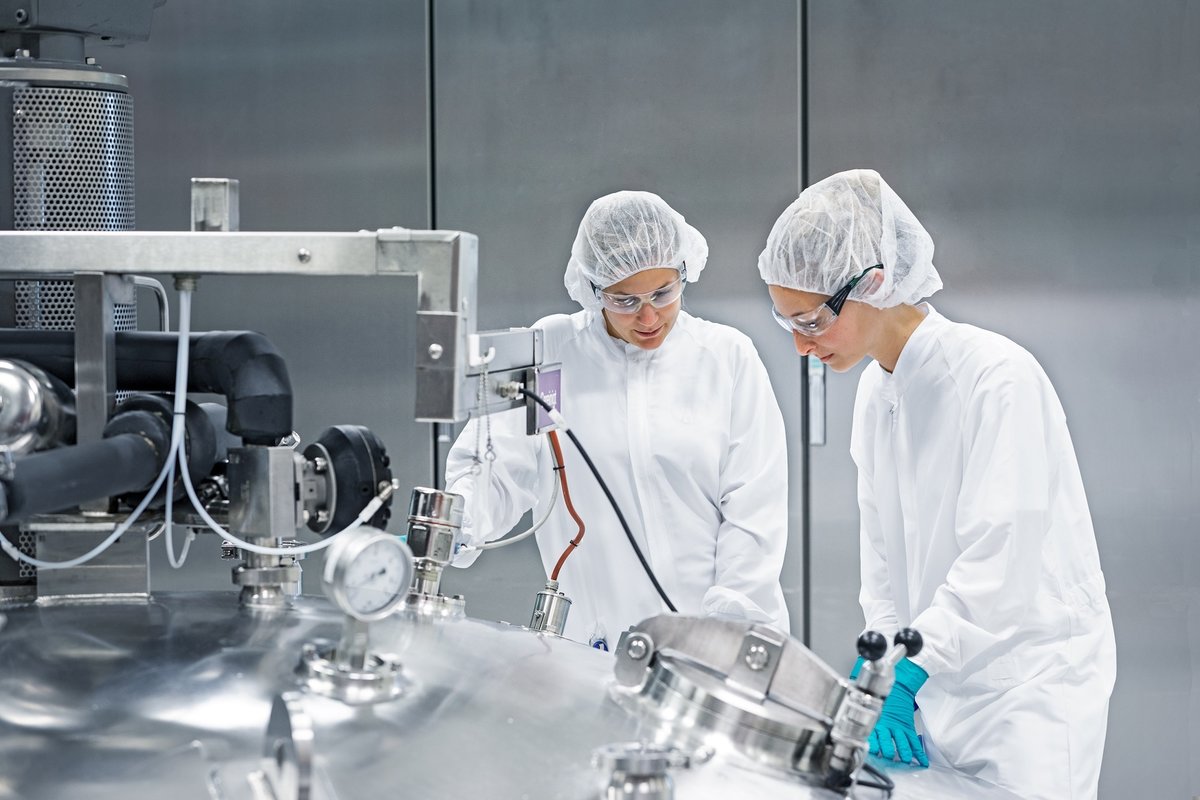 Boehringer Ingelheim stepped up its investments in R&D significantly in 2020 in pursuit of innovative medicines and therapies for diseases for which no satisfactory treatments are available. In particular, efforts to research potential COVID-19 related therapies were accelerated. The company spent 3.7 billion EUR on R&D, 7% more than in the previous year.
Building on its vast knowledge in various therapeutic areas, such as respiratory diseases and virology, Boehringer Ingelheim is engaged in several projects aimed at finding medical solutions to treat COVID-19. In December 2020, the company announced together with Cologne University Hospital, the University of Marburg, and the German Center for Infection Research the initiation of Phase I/IIa clinical investigation of BI 767551, the first SARS-CoV-2 neutralizing antibody administrated via inhalation as a potential new therapeutic and prophylactic option to block the virus at the site of infection. Other COVID-19 initiatives include the research and development of SARS-CoV-2 antibodies that can be combined with BI 767551, small molecules to inhibit its replication, and therapy development to prevent microcoagulation (blood clots).
Solid performance despite COVID-19 pandemic
2020 was a good year for Boehringer Ingelheim, although the effects of the COVID-19 pandemic were omnipresent. All of its businesses contributed positively to net sales and operating income. The company recorded net sales of 19.57 billion EUR, a 3% increase compared to the previous year. Foreign currency headwinds had a considerable impact; adjusted for currency effects, net sales rose by 5.6% year on year.
Continued high investments in tangible assets
The company invested 1.05 billion EUR (2019: 1.07 billion EUR) in tangible assets in 2020, including the large-scale production facility for biopharmaceutical products (LSCC) in Vienna, Austria, and the new development center for biopharmaceutical medicines (BDC) in Biberach, Germany.
Targeted M&A activities round off the portfolio
Boehringer Ingelheim completed several acquisitions in 2020 to selectively expand its portfolio. In December, the company announced the acquisition of all shares of NBE-Therapeutics, a clinical-stage Swiss biotechnology company focused on antibody-drug conjugates and advancing targeted cancer therapies derived from its immune stimulatory iADC™ platform. This acquisition adds another key dimension to Boehringer Ingelheim's focus on patients with difficult-to-treat solid tumors as part of the company's comprehensive oncology development portfolio.
Human Pharma – Strong growth across all regions
At 14.42 billion EUR, net sales of human pharmaceuticals grew strongly by 5.8% (year on year and adjusted for currency effects) and accounted for 74% of total net sales. All regions contributed to the strong results in Human Pharma.
Medicines for the treatment of cardiovascular and metabolic diseases, as well as respiratory diseases, remain the most important contributors to net sales. JARDIANCE®, a medicine used along with diet and exercise to lower blood sugar in adults with type 2 diabetes, remains the biggest revenue contributor in Human Pharma, generating net sales of 2.48 billion EUR (2019: 2.15 billion EUR).
OFEV® was the company's second-strongest revenue contributor for the first time, with net sales of 2.06 billion EUR and growth of 41% (year on year and adjusted for currency effects) (2019: 1.49 billion EUR). OFEV® is a medicine for the treatment of patients with idiopathic pulmonary fibrosis (IPF), systemic sclerosis-associated interstitial lung disease (SSc-ILD) and, in some countries, other chronic fibrosing interstitial lung diseases with a progressive phenotype.
Resources
Boehringer Ingelheim (2021, March 24). Boehringer Ingelheim sees positive business momentum in 2020 despite impact of COVID-19 [Press release].