16.03.2021
A milestone for Ulm University Medical Center and for advancing adolescent health
Ulm to become one of the sites of a new German Center for Child and Adolescent Health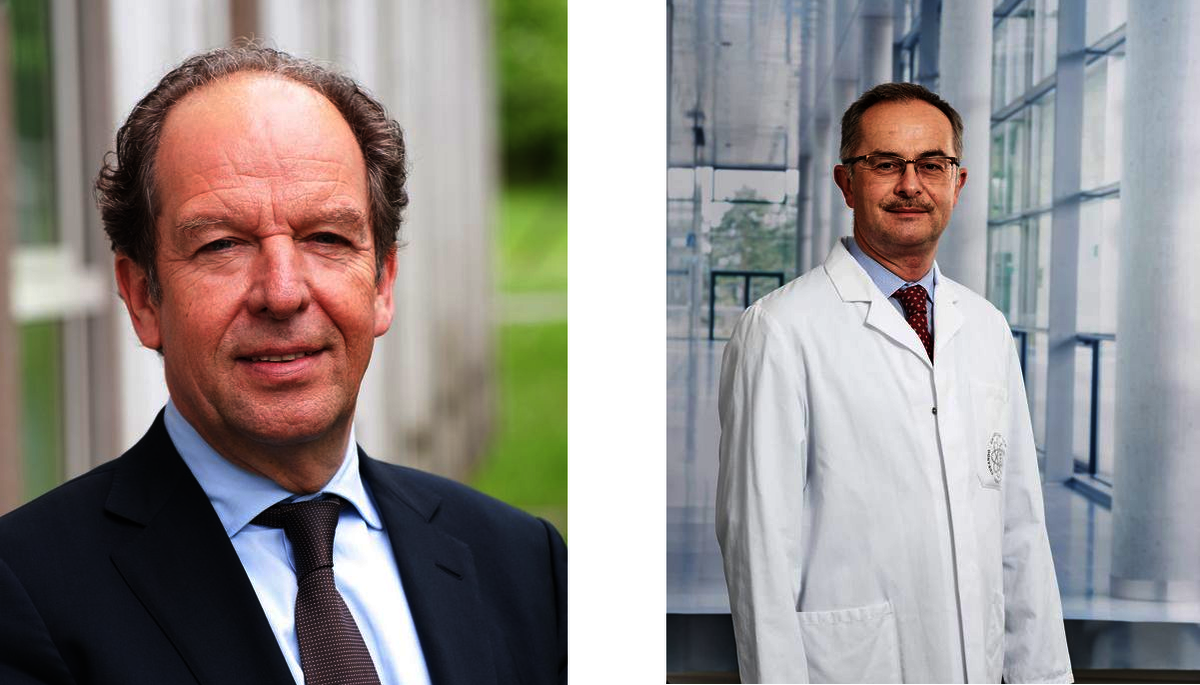 As announced by Federal Minister of Education and Research Anja Karliczek, Ulm will become one of just seven locations of the newly created German Center for Child and Adolescent Health (DZKJ).
With its Ulm Child Health facility, Ulm University and University Medical Center are part of the new multi-site Center for Child and Adolescent Health, which pursues the goal of improving the health and well-being of children and adolescents at all stages of development. The total funding of the seven DZKJ sites is expected to amount to up to 30 million euros annually.
"It is impossible to overstate this success. In Ulm, we intend to link basic and applied research, which will benefit young patients both immediately and later in their lives. This package, put together by the Department of Pediatrics and Adolescent Medicine in collaboration with colleagues from various disciplines, succeeded in convincing the review panel," emphasises Ulm site coordinator Professor Klaus-Michael Debatin, Director of the University's Department of Pediatrics and Adolescent Medicine.
The research priorities of the seven sites range from disease development to prevention, diagnosis and therapy research. In addition, there are broader issues such as the interrelationships between mental and physical illnesses. Children and adolescents are viewed in their entirety in their respective life phases across all locations
Professor Martin Wabitsch, deputy coordinator of the Ulm site, describes the current situation in the German healthcare system, "The special aspects of child and adolescent development in particular are often not sufficiently taken into account in research and healthcare. This also applies to established diagnostic and treatment procedures. Yet the groundwork for a healthy life is laid in childhood and adolescence."


"Ulm Child Health" site
The research conducted at the Ulm Child Health site focuses on the development of the body's systems that are associated with common diseases in childhood and adolescence and are of fundamental importance for a healthy adult life. Scientists from Ulm University Medical Center's Department of Pediatrics and Adolescent Medicine, the Medical Faculty and university researchers from the disciplines of psychology, natural sciences and computer science pool their knowledge here.
A detailed research programme for the German Center for Child and Adolescent Health site is scheduled to be completed by the end of the year in collaboration with the other sites. In addition to the close collaboration between the DZKJ sites, there will also be a close exchange with the other German Centers for Health Research. For example, a joint research platform between the DZKJ and the German Center for Mental Health, which will involve Ulm researchers, is planned.
"The selection of the Ulm Child Health site is an honour for the interdisciplinary researchers involved and it also attests to the strength of Ulm University Medicine in this area," emphasizes Professor Thomas Wirth, Dean of the Medical Faculty.
Resources

Ulm University (2021, March 10). Ulm to become the site of a new German Center for Child and Adolescent Health [Press release].