27.01.2021
Science's Breakthrough of the Year 2020
Science Magazine has named the development of effective vaccines against COVID-19 at record speed as 2020's top scientific achievement.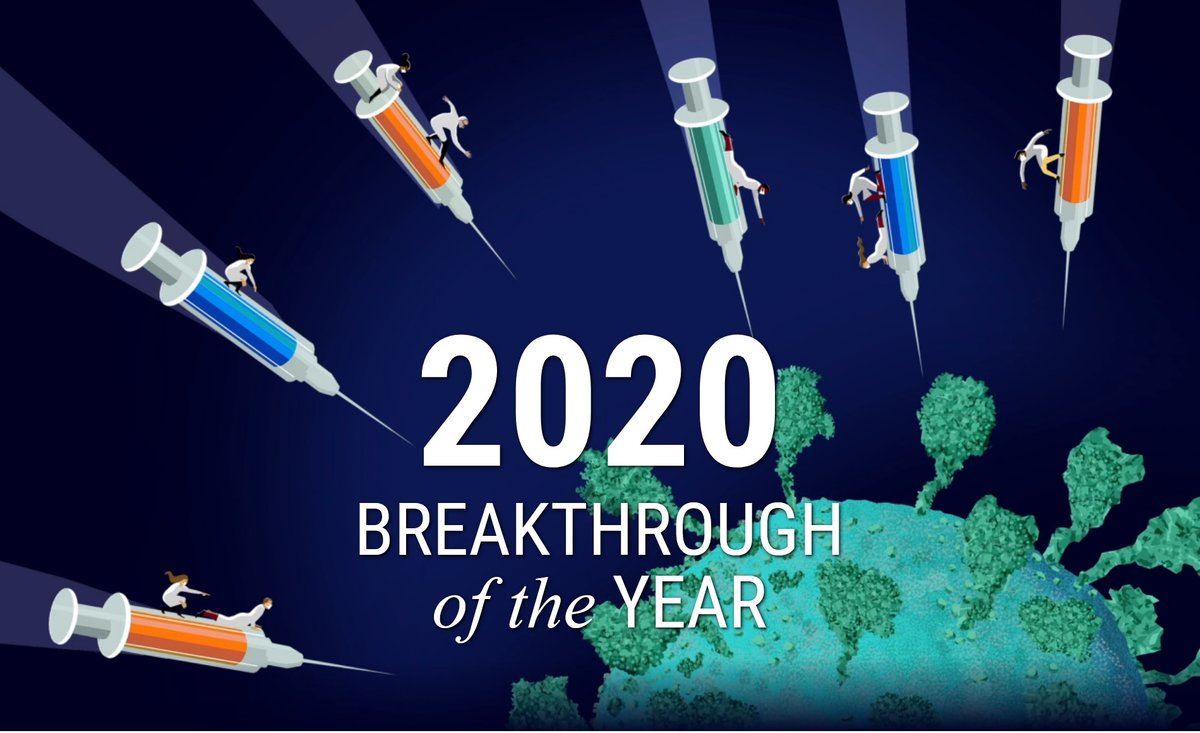 The oustanding scientific achievement to develop and test effective COVID-19 vaccines in less than a year is awarded 'Breakthrough of the Year 2020' by Science Magazine.


The most important key to ending the pandemic
Each year, Science's editors and writers highlight a top research achievement as their Breakthrough of the Year.
This year, the honor goes to the rapid development of desperately needed vaccines against COVID-19 . Because producing and distributing a vaccine for everyone is ultimately the best way out of this pandemic and towards a more normal way of life, according to current scientific understanding.

The previous record for the fastes vaccine development was for mumps in the 1960s, which took more than four years.

The race for a vaccine
In January researchers were beginning to understand and acknowledge, that the virus was likely to spread across the globe. On March 11, 2020, the World Health Organization announced that the COVID-19 virus was officially a pandemic.
By February biotech and pharma companies started working on a coronovirus vaccines. The first results of late-stage trials, each with ten of thousands participants, were released in November. The peer-reviewed data showed that vaccines were effective in preventing COVID-19.

After demonstrating efficacy in clinical trials, several vaccines have been approved for use by the EU's drugs regulator in December 2020 and in January 2021. This decision allowed it to offer patients in Europe vaccination against COVID-19.

A showcase of global research efforts
Covid-19 dominated science coverage in 2020. By mid-December, more than 200,000 topic-related research papers had been published in peer-reviewed journals.

"Never before have so many competitors collaborated so openly and frequently. Never before have so many candidates advanced to large-scale efficacy trials virtually in parallel. And never before have governments, industry, academia, and nonprofits thrown more money, muscle, and brains at the same infectious disease in such short order", writes Jon Cohen, a correspondent for Science news.

Get more detailed information on this topic

Sources

INSIDER (2020, December 15). Dozens of scientific breakthroughs this year upended our understanding of human history, the search for alien life, and the coronavirus pandemic.

vfa bio (2021, 27.Januar). Science kürt Entwicklung von Covid-19-Impfstoffen zum wissenschaftlichen Durchbruch 2020

Science Magazin (2020, December 17). 2020 Breakthrough of the year: Shots of hope.