29.04.2020
Boehringer Ingelheim Biopharmaceuticals China receives "Facility of the Year" Award
Boehringer Ingelheim Biopharmaceuticals China Ltd. has been awarded with a 2020 Facility of the Year Award (FOYA) from the International Society for Pharmaceutical Engineering (ISPE).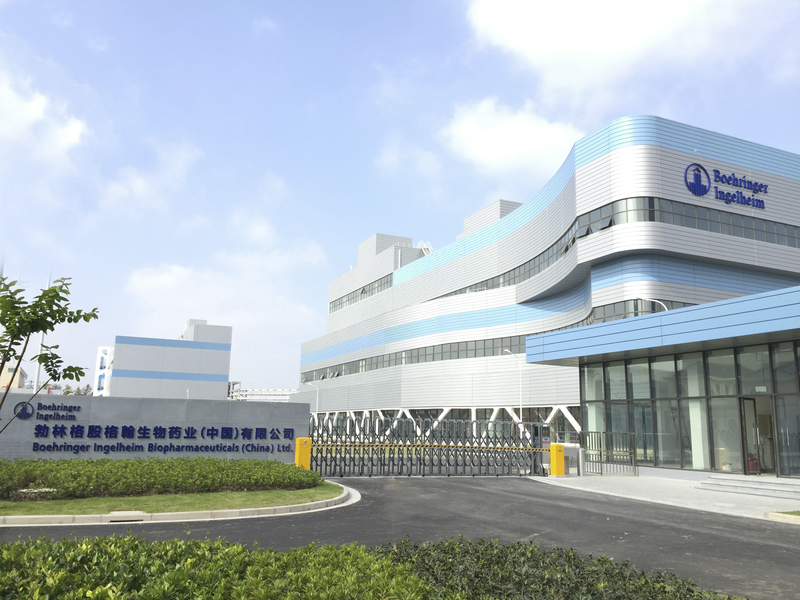 The company received an Honorable Mention award for its commercial facility in Shanghai, which is located at Zhangjiang Hi-Tech Park, a leading R&D region characterized by strong innovative capacity.
Boehringer Ingelheim's modern commercial facility OASIS is designed to fulfill a maximum degree of flexibility.
It comprises a single use concept and accommodates flexible modular expansion to meet patient, business and market needs, taking into account state-of-the-art environmentally friendly energy systems. In addition, the modular concept supported a very short project timeline from fit-out to start of operation.

With the presentation of the award, ISPE clearly recognizes successful projects that have overcome significant challenges in planning, implementation and delivery. A special focus is on projects in new technologies or in demanding regions of the world, which is applicable for Boehringer Ingelheim's biopharmaceuticals manufacturing facility in Shanghai.
First and only biopharmaceutical CMO in China
As the first and only biopharmaceuticals facility in line with global standards set by a multinational pharma company in China, Boehringer Ingelheim's facility has become a major milestone in the company's strategic blueprint for its biopharmaceuticals business globally.

This enabled Boehringer Ingelheim BioChina to actively participate in a trial project with the local authorities to establish a Marketing Authorization Holder (MAH)/ Contract Manufacturing Organization (CMO) model in China. The commercial facility was of essential significance for this regulatory refinement as it had provided evidence of a real product derived from this facility. A novel oncological monoclonal antibody was approved under the new regulatory setup in December 2019 and has since then been supplied to the Chinese market.

By applying global quality standards and the same technology throughout the entire global manufacturing network, Boehringer Ingelheim is able to allow smooth transfers between its global sites. The set-up constitutes supply security at highest quality standards for customers and in the end, patients.
More details about Oasis, its history, design and technical data offers the Whitepaper.