25.10.2021
BIO-Europe® Digital
Global connections are more important than ever. Be part of BIO-Europe® Digital 2021 and meet the right people to drive your life science partnering forward!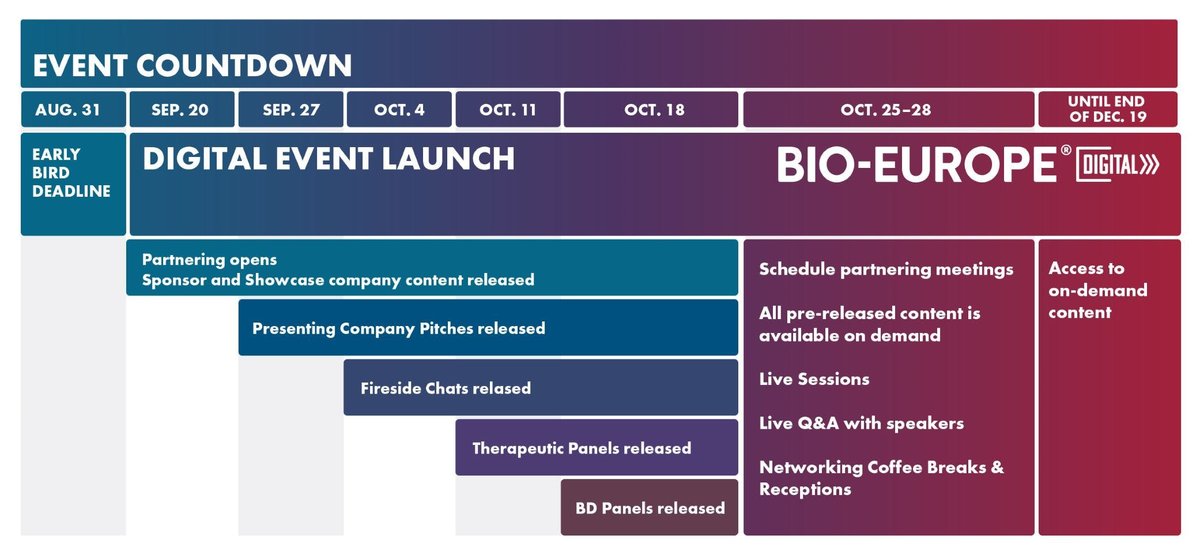 25 - 28 October 2021 | digital
The international BIO-Europe® 2021 gathering will be held digitally, standing tall in this time of insecurity, to execute on its pivotal role in bringing the global biopharma and investment leaders together to build partnerships that facilitate innovation and medical breakthroughs.

Fulfilling its mission for the sector to connect the international life science community, BIO-Europe will once more allow you to connect and interact, remotely and safely, over four days, October 25-28, 2021. In an era of physical separation, ensure you do not get left behind and remain visible and on the radar of the global life science dealmaker landscape. Forge new connections with your peers through a seamless digital platform.

Register now for the must-attend patnering event!
This year's edition will deliver more licensing opportunities, more partnering meetings and hot-off the press content. Here's what you can expect:

One-to-one meetings
Company presentations
Keynotes and panels
Company showcases

All the content -will be available on-demand, for you to engage with at your convenience. It will be available up to five weeks before the event and up to three months after the event has passed. Explore this year's agenda.
To learn more about the digital event and how it will be delivered, please click here.